Award Winning Redesign of BRCK's Website
BRCK needed a website redesign to reflect it's growing status as one of the top technology companies in Africa.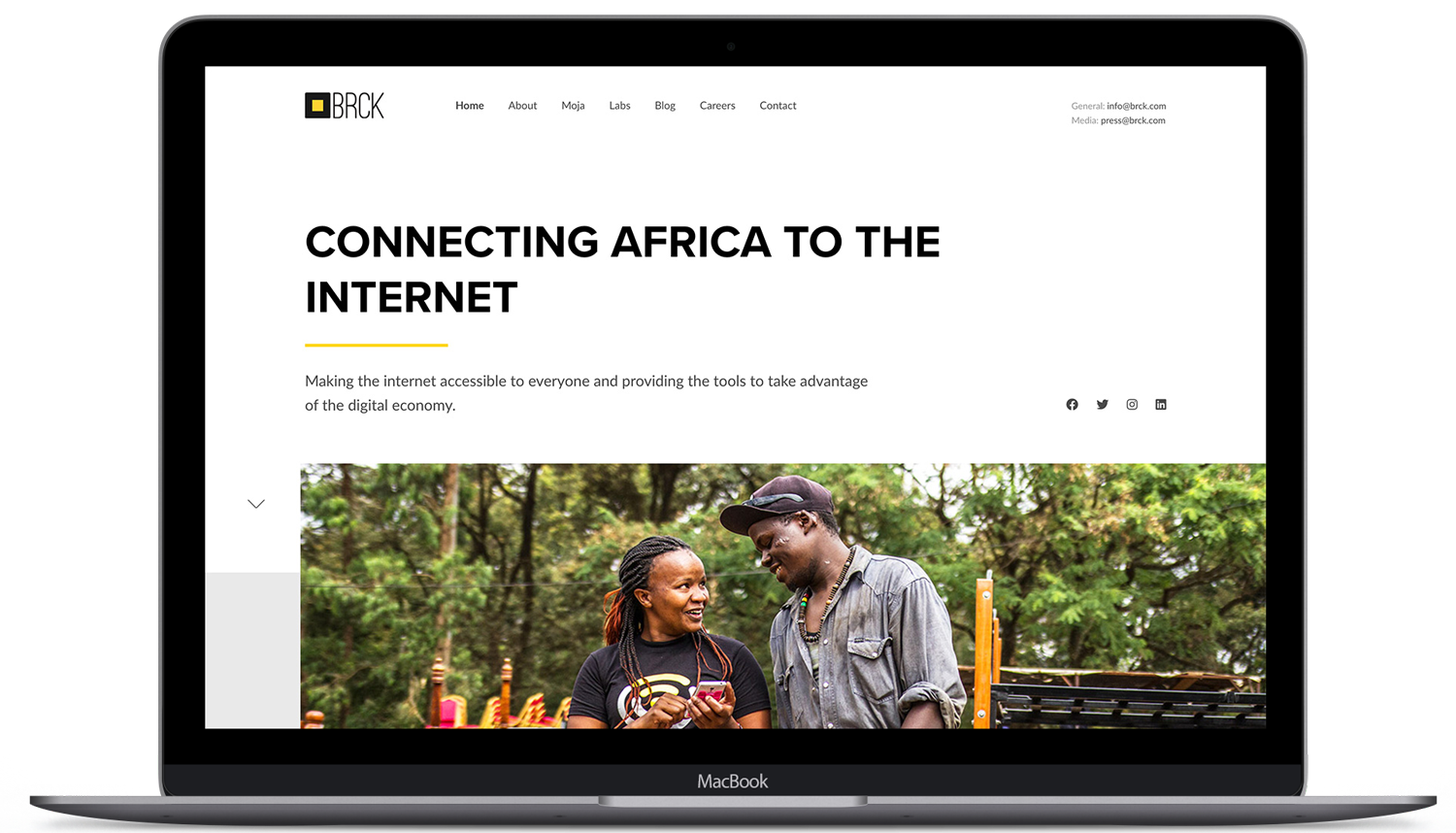 Overview
BRCK is a company based in Kenya that creates hardware, software and connectivity tools to enable learning and power the Moja Network. Moja is a free public WiFi network used on public transportation and selected fixed locations in Kenya and Rwanda.
As BRCK rapidly grew and expanded into other markets, it could no longer be viewed as a start up. They needed a website to reflect their transition into the largest provider of free WiFi in emerging markets and one of the top technology companies in Africa.
My Role
I handled the web development aspect of the redesign while working closely with a copywriter to create most of the content on the website.
The Redesigned Website
The biggest goal and deliverable of the redesign was to clearly communicate who BRCK was and the different products and services they offer.
To achieve this, we went with a modern, clean and minimal corporate look that was heavily focused on content.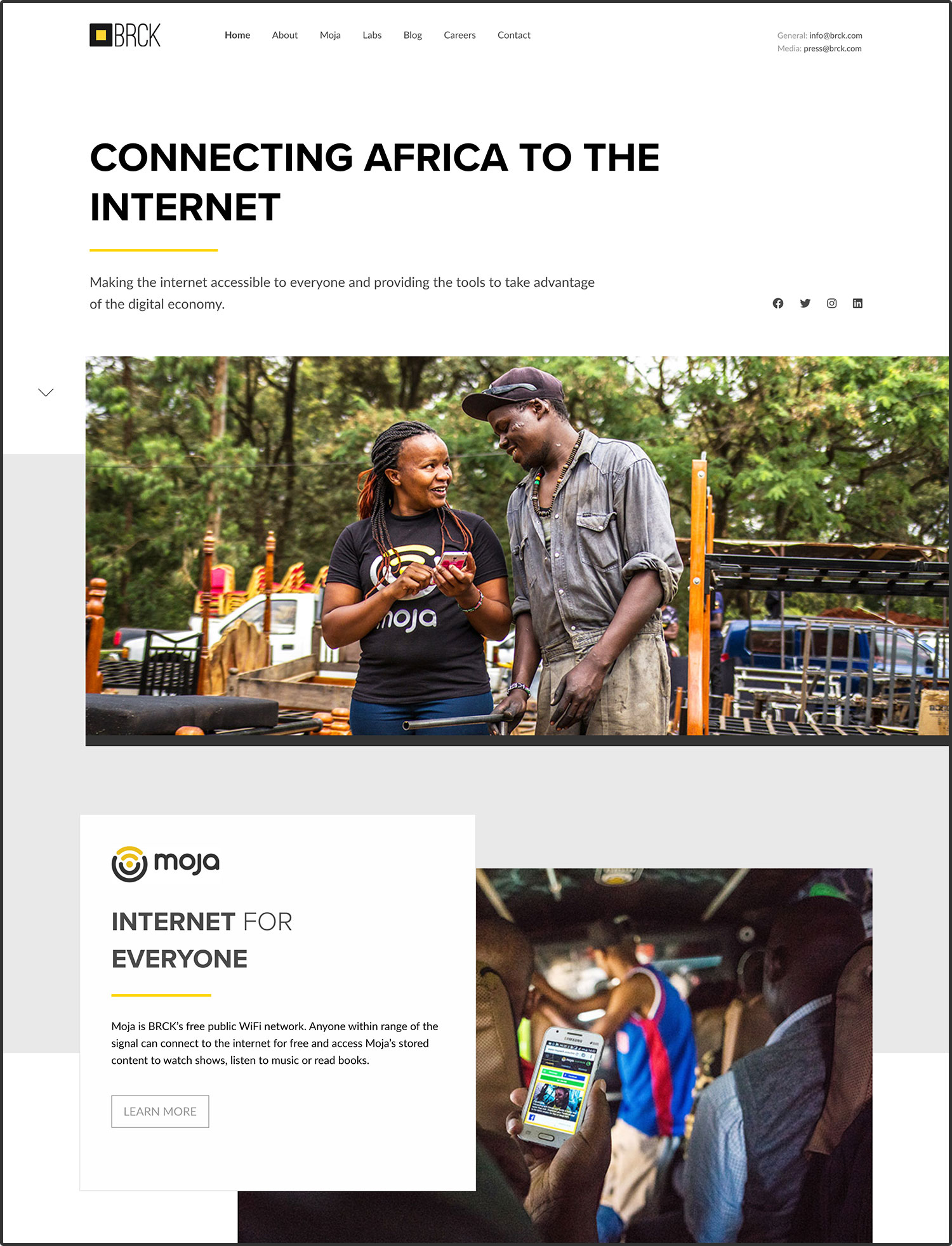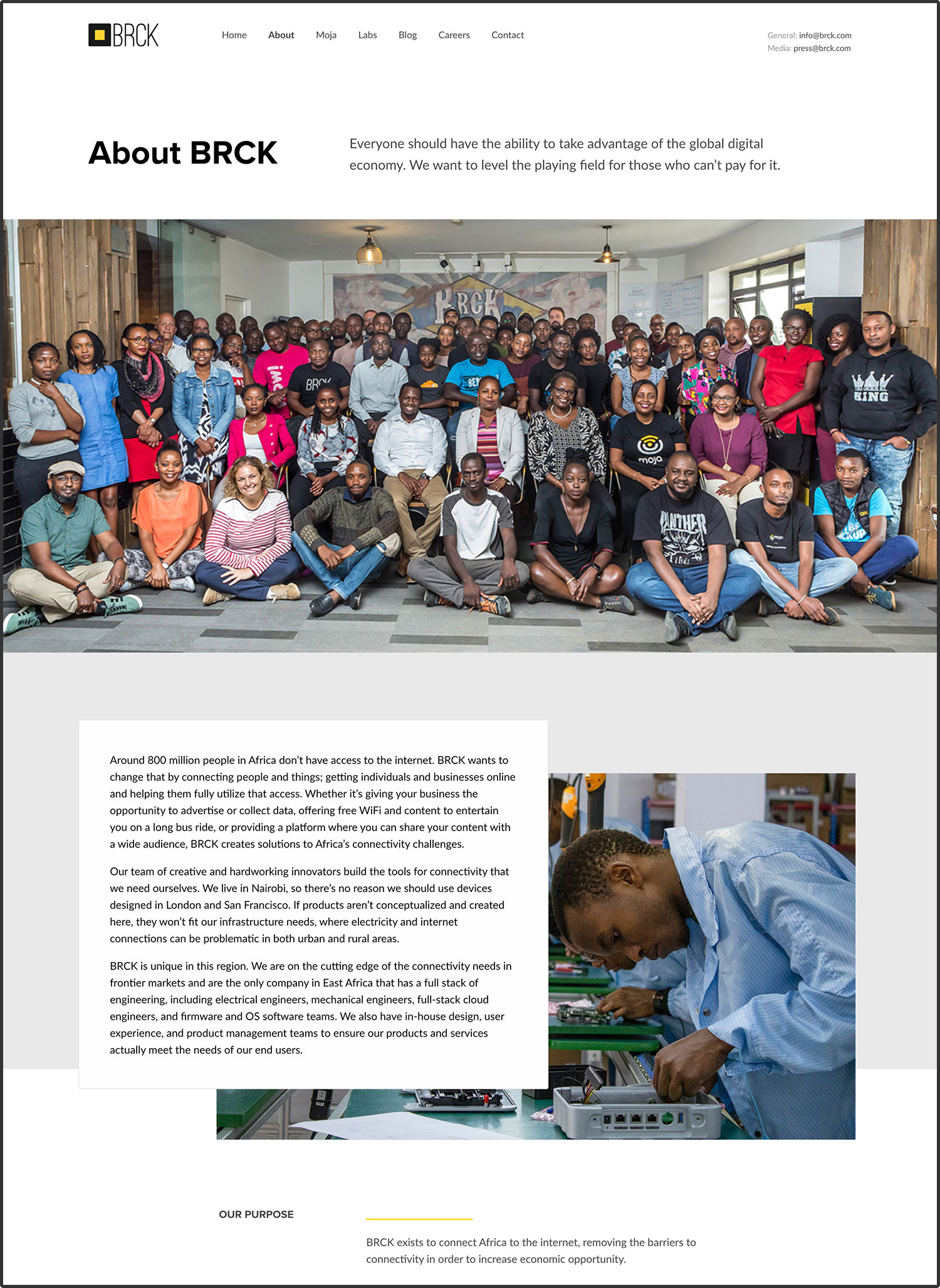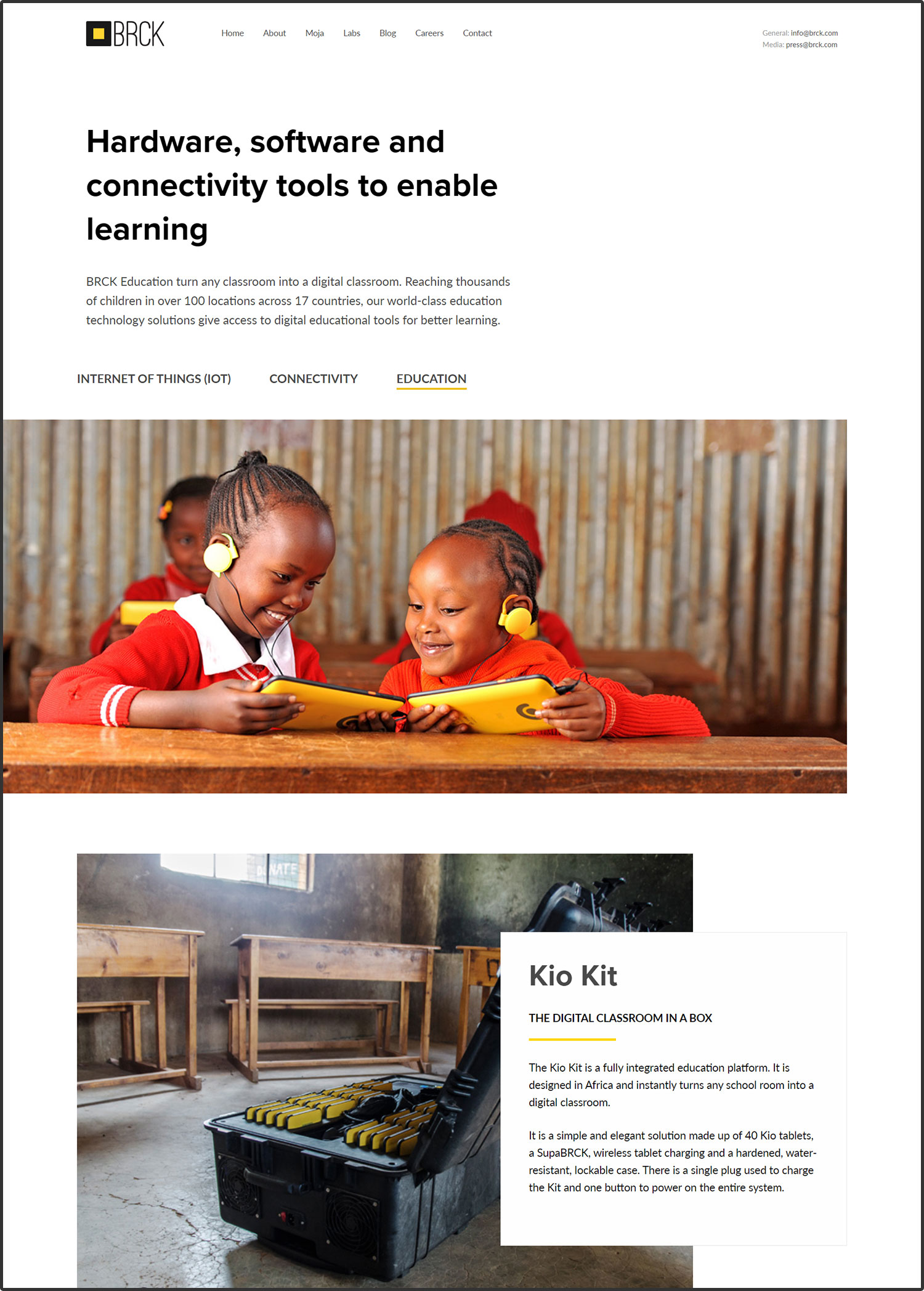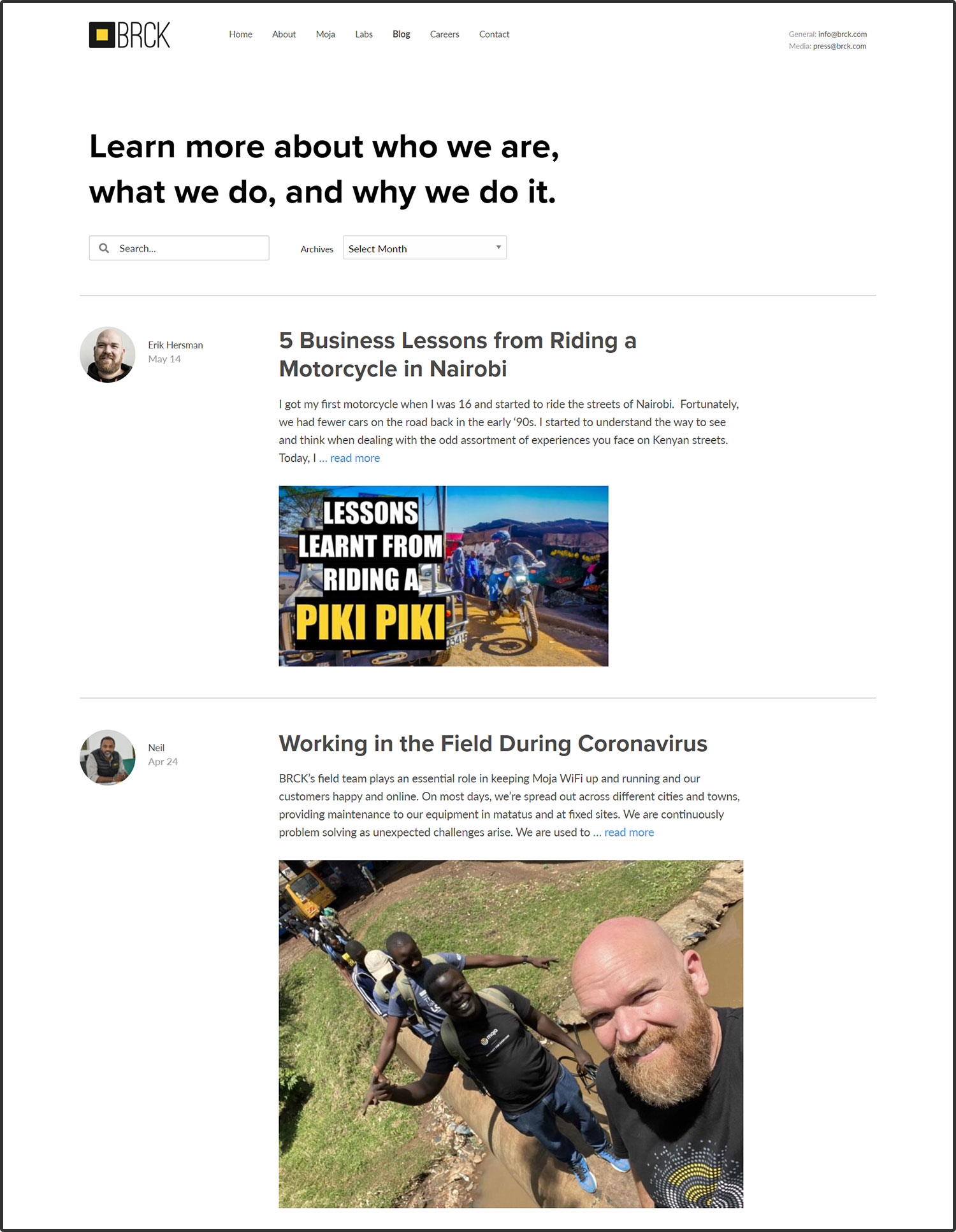 Award
The redesigned BRCK website was well-received by different stakeholders and users and went on to win the 2020 Digital Media Award for the Best Website by Corporate that was held on October 2nd in Kenya.
Special thanks to the following people
Jeff Maina – Creative Direction
George Ralak – UI Design
Joelle Mumley – Copywriting
Grace Njeri – SEO